Introducing Root
Stature PR is excited to be working with Root, a new sustainable artisan wood flooring company. Producing exceptional bespoke wide plank and parquet oak wood flooring, crafted in Italy it offers an unrivalled depth of colour with the finest finishing techniques to ensure longevity. 
The Root collection is available in eight classic colours including white, black, shades of grey and natural wood tones.  The floorboard planks come in three options Prime, Classic and Rustic for the desired look ranging from sleek and uniform to more natural, featuring knots and little splits. These are extremely solid and stable being supported by a softwood core and balanced by an oak/softwood base. A special three-layer make-up for the wide planks and double layer in the parq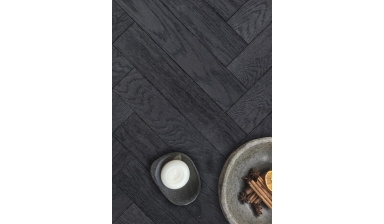 uet allows sufficient movement to avoid delamination.
Treated using only natural materials all floors pre-finished, allowing for greater ease of installation with no further work required on site so Root boasts bespoke sized boards wider and longer than standard.  
Natural oiled boards undergo a three-coat application process to achieve a wonderful colour. Water based varnished boards have an eight-coat application to dramatically increase the lifetime of the finished flooring. 
Darren Hopkins, Founder of Root comments "Root uses carefully selected wood chosen and cut by artisans with years of experience using advanced equipment and techniques to produce the finest degree of flooring. All of which is extensively laboured over to not only last, but also achieve a beautiful finish." 
Root has collaborated with natural stone flooring specialists, Stone Age, to display the range in the Parson's Green showroom in London. 
Parson's Green Showroom, London SW6 4HH (Opening hours Mon – Fri 9 – 5.30pm Sat – 10.30 - 4pm)
www.root-london.com 
Back