LAUNCHING SCARLET NEXUS TO A MAINSTREAM AUDIENCE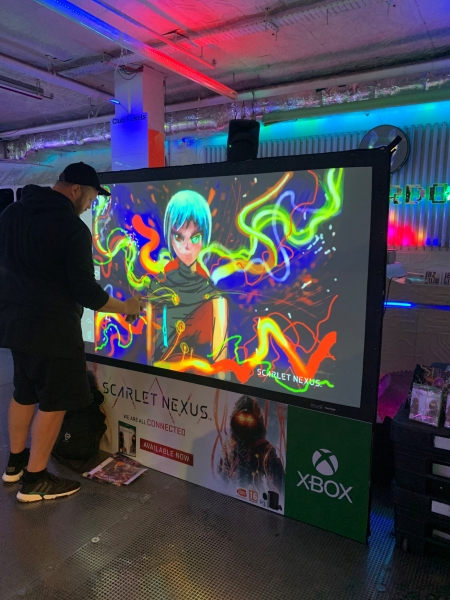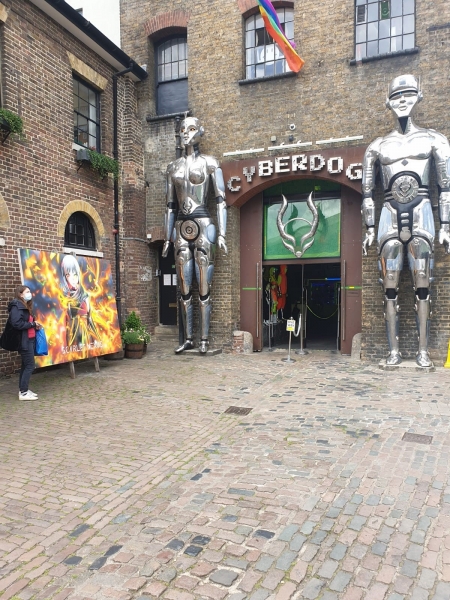 How do you launch a niche anime videogame to a mainstream audience? That was the challenge when working on the long-awaited action RPG Scarlet Nexus from our client BANDAI NAMCO Entertainment UK. 
What did we do? We decided to bring in a renowned mural artist, Jim Vision from EndoftheLine to create a piece of show stopping 'Blade Runner' style street art in the heart of East London that would appeal to both hardcore and casual gamers. 
Taking street art to a whole new level, a vast spray of electric neon colours and ghostly futuristic figures were combined to create the epic mural to celebrate the launch of the game. With a hyperlapse video capturing the art being brought to life over just two days, we worked with Jim to also produce LIVE digital graffiti on the day of launch.
To host the digital graffiti, we paired up with London's iconic futuristic fashion brand, Cyberdog, in Camden Market. Hosting a range of in-store activities on launch day, we erected a large-scale digital graffiti wall for customers to have a go at creating their own Scarlet Nexus masterpiece and for Jim to produce various Scarlet Nexus inspired graffiti in-store.
To help drive footfall and create buzz and excitement pre-launch, we also partnered with gaming YouTuber, Arekkz Gaming. Creating hype amongst fans of the franchise, Arekkz teased snippets of the graffiti across his social channels and even shared a hands-on with the game and the graffiti timelapse video ahead of launch, reaching his audience of over 1.2million subscribers on YouTube alone.
The overall campaign reached a total audience of 38,925,769 and more than 40 pieces of coverage across online, print and social media.
Back