Long Shots Do Happn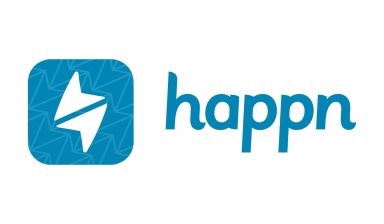 Happn app users, press and influencers were treated to an exclusive screening at London's prestigious Hospital Club this week to celebrate the launch of Long Shot on DVD. The partnership was born as the storyline with Charlize Theron, playing the Secretary of State, and Seth Rogan, as a journalist with a knack for getting into trouble, proved #longshotsdohappn.
Happn users, who won tickets by liking a profile on the app, press and influencers were wined and dined with drinks, canapes and popcorn as they sat back and enjoyed Long Shot in the Hospital Club's private screening room, complete with 36 luxury seats and bean bags. During the film, Happn users were also able to win their own DVD copy to take home!
Happn is a location-based social search mobile app that allows users to like or dislike other users, and allows users to chat if both parties liked each other. The app is used as an online dating application. Happn was founded by Didier Rappaport. and developed by FTW & Co. The application is compatible with Android, iPhone, and Windows. The app uses a feed based upon the location of users' phone, listing possible matches. In July 2014, the app had 40,000 daily users. In January 2016, happn had 10 million users.
Back