News Gen: Pandemic Parenting for Nick Jr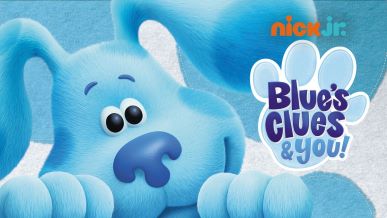 It goes without saying that 2020 was the year we all were locked down and stayed at home. Although ever-changing rules and regulations meant that certain schools and nurseries would remain open, some parents of pre-school children have found that a lack of peer play dates had negatively impacted their children.
In the run up to Christmas, we worked with Nick Jr. UK for Blue's Clues & You! on a survey to find out how children aged five and under were affected by lack of time spent interacting with their friends. Surprisingly, 60% of parents felt that due to continued lockdowns and tier regulations, the lack of time their children had spent on playdates had affected their child's confidence and a further 62% had also seen their child's happiness affected due to lack of time spent playing with friends.
Working alongside Child Psychologist, Dr Amanda Gummer, who was able to not only discuss the research but provide tips and advice to concerned parents, we conducted a broadcast day securing interview opportunities with BBC London News, Sky News Radio, BBC World Service and other BBC and regional radio stations.
The research generated coverage with both national and consumer media including Press Association, The People, Grazia Magazine and multiple regional newspapers, with over 40 pieces of coverage secured to date.
Back