Teddy Bear-Faced Liars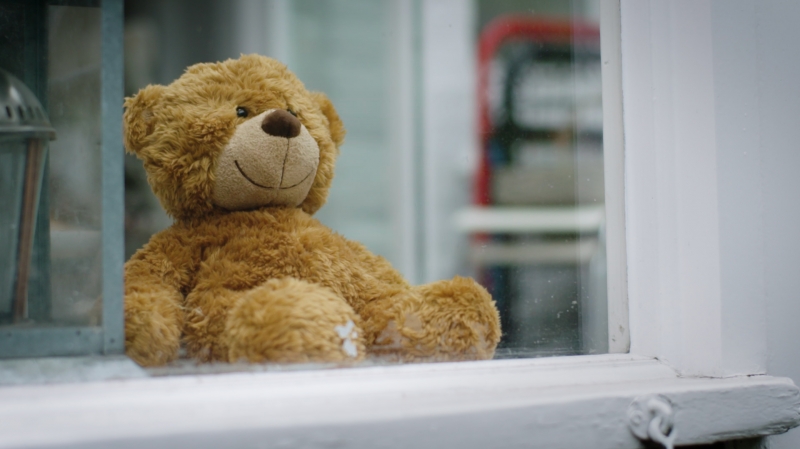 Britain's mums and dads turn into teddy bear-faced liars when their kids lose their favourite cuddly toy, a recent study reveals.
Almost a third (31%) of parents confess to replacing the cuddly toy with something similar and swear it's the same one, whilst over half (57%) admit to making up fantasy stories about where their child's favourite soft toy has gone.
The research comes from HomeAway®, a global expert in holiday rentals who have launched the HomeAway Teddy Express which guarantees to send back home any cuddly toy left behind in one of its partners' holiday rental properties after a family's stay. They found that when it comes to telling porkies, parents favourite fibs to tell inconsolable kids include:
Their toy has gone on holiday
Gone to live on the moon
The fairies took it 
The toy is now living with a child that doesn't have any cuddly toys and would need it more
With over four fifths (86%) of kids in the UK having a favourite soft toy that goes everywhere with them, it's no surprise they are heartbroken when they lose it.
Although it's not just the kids who are attached to their cuddly toy, as a quarter of adults (25%) aged 18+ in the UK remain attached to a childhood cuddly toy, with almost two in ten adults (17%) having taken a soft toy with them on holiday.
TV personality and mum Denise van Outen said: "I'm not surprised so many adults in the UK still take a cuddly toy with them on holiday. I travel a lot for work and can understand how something that reminds you of home, such as a stuffed toy, can provide comfort. Now I'm a mum, the same applies for my little girl. She loves her cuddly toys and she would be heartbroken if one were to be lost or left behind on holiday so it's great to know the HomeAway Teddy Express exists and is at no extra cost to mum or dad."
For more than half of UK parents (56%), packing their child's favourite toy in their holiday suitcase is very important and with almost two thirds (62%) of kids loosing or leaving their toy behind when away from home, this has resulted in nearly two thirds of mums and dads (63%) saying it has, or would, dampen their holiday if their child lost their favourite toy.
Top ten lies parents tell kids about missing toys:
Gone on holiday
Toy has gone to heaven
The toy is visiting Father Christmas to tell him what you want for Christmas
Gone on a top secret mission
A ghost took it
To live with the man on the moon
Went to have tea with the queen and decided to stay
Taken by a fox
Once you reach a certain age the fairies take the bears to give to baby children
Gone to find a girlfriend
Even more surprising, over two fifths of parents (43%) have considered ending a family holiday or trip early because of the loss of the cuddly toy.
In a bid to salvage the situation, on average UK parents would spend £175 to get their child's toy back once lost on holiday, whilst almost a third (31%) would be willing to pay up to £500, with 9% happy to pay even more.
Although it's not just empty pockets and purses parents are willing to sacrifice in order to retrieve their little ones lost toy.
Over two fifths (42%) would prefer to catch a cold than deal with their child losing their favourite toy, whilst nearly a quarter (23%) would rather lose their mobile phone.
Karen Mullins, Regional Director UK & Ireland from HomeAway said: "As any parent knows, nothing ruins the relaxation of a family holiday quicker than a lost teddy bear. That's why this summer HomeAway is launching the HomeAway Teddy Express – a new service which will return any teddy's left in HomeAway properties to their owner free of charge."
With teddy bears the most popular child's cuddly toy (22%), it's dad who is feeling the pressure to come to the rescue. Three fifths of dads (60%) would make up a story of where their child's soft toy has gone compared to just over half of mums (55%).
However, when it comes to how far mum and dad would go to get their child's toy back once realising it was missing, over a third of parents (35%) would call local shops and business to see if it is still there, 31% would conduct a social media search and more than one in ten (14%) have put up posters.
Rebecca Templeton, 44, who is a Project Director from Godalming, Surrey, experienced the heartbreak of a lost cuddly toy last year, when her daughter Poppy, aged three, lost her beloved Ni – short for Bunny – after he mistakenly got wrapped up in the hotel laundry.
"I had staff opening glass cabinets to find soft toys in the hotel and I was willing to buy anything and pay anything to retrieve Ni.
"Although I ended up buying a musical fish before this, as the laundry was outsourced, we had to go through several hotels' washing every day until we went home just in case Ni was found. I even asked to go through the laundry myself, and received pictures of missing and found bunnies, although sadly none came to be Ni.
"In the end, we worded it quite carefully that Ni had changed in to a fish and that sometimes with toys, this happens. Poppy did keep asking for Ni and although she's quite tough, she did pick up on the fact that Ni had gone, and he wasn't the fish.
"We were very concerned Poppy wouldn't sleep properly for the rest of the holiday and it would be a nightmare, but she's the most resilient little girl and when we arrived home just said "Don't worry mummy, Ni has gone away."
This summer, if your teddy is left behind in a HomeAway property during this year's school summer holidays, just let the HomeAway team know via Twitter, or DM on Instagram, which property you've left the teddy in and that you need the HomeAway Teddy Express to get him/her home safe and sound. The HomeAway Teddy Express team will then arrange for them to be transported home safe and sound, all at no cost to either you or the property owner.
Back