Tresor Paris host Christmas in July – with pieces from £14 to £1.4million on display
Tresor Paris' boutique diamond store in Hatton Garden played host to a Christmas in July press event where influencers, press and celebrity guests all enjoyed an exclusive preview and guided tours with the Tresor Paris diamond experts. The beautiful pieces of jewellery ranged from perfect stocking fillers at just £14 to a statement blow the budget piece for £1.4million!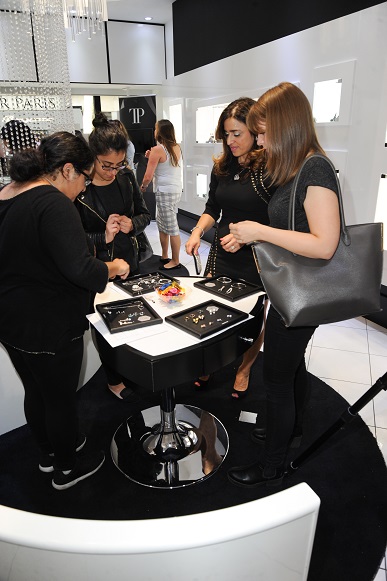 Entertainment was provided by Marom Mor, an esteemed telepathy artist and mentalist who wowed audiences with his mind blowing tricks and illusions.
Guests were treated to fantastic goody bags filled with lovely products from prolific partner brands including:  Batiste, Lola's cupcakes, Heal Gel skincare, Anna Wright Christmas cards, Pearl Drops, THREE SIXTY Vodka and Sexy Hair.   
The event marked the launch of Tresor Paris' new collections, the Elixir and Butterfly ranges, unveiled to guests alongside the accompanying, never seen before advert, soon to be aired nationwide.
The Elixir collection brings to life classic but colourful designs with crystal ideal for the summer. The 'Create your own' concept offers 12 different coloured birthstones representing months, crystal embossed lettering and fun lucky charms. Wearers can personalise their own jewellery with layers of vibrant colours and shapes that have individual significance.
The collection consists of a selection of rings, earrings, bangles and necklaces with prices starting from just £24.
The Butterfly collection is light and graceful, inspired by the metamorphic qualities of the butterfly that calmly goes through profound change.
It includes a selection of necklaces, rings, earrings and bangles. All items are designed to complement each other and mix and match, prices start at £45.
You can find out more about the new collections on the Tresor Paris website:
Back